Mega List of Easy Sewing Projects
Easy sewing projects are fantastic for beginners and experienced folks too. This list is full of ways to sew something useful and cute in a hurry. I made several to get to know my new sewing machine. You can sew them for gifts, sell them at craft fairs or online to make some cash, or keep them all for yourself. They make great scrap buster projects too!
Plus, these easy sewing projects are budget friendly. Most only cost a couple of dollars. You can't beat that!
Mega List of Easy Sewing Projects
Keep your littles warm and toasty with a soft hat made of fleece that covers their ears. The added car detail is cute as a button!
What's an herbal dream pillow? It's a delightful smelling packet of relief to help you fall and stay asleep. You don't know what you're missing until you make one, and then you won't want to sleep without it.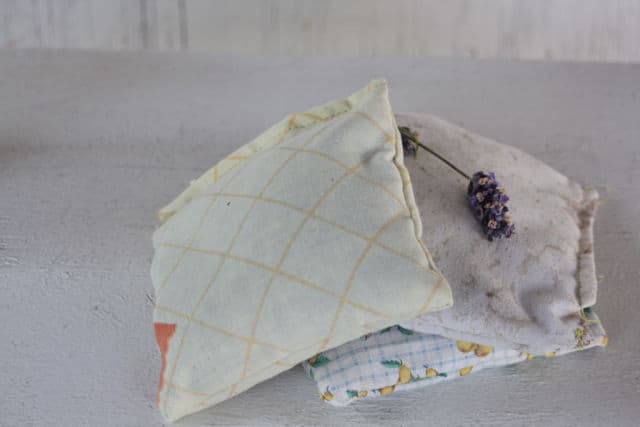 A person can never have too many tote bags to carry all their things. Of course I LOVE the print on this one!
 This jar opener is even more useful than I anticipated. I reach for it several times per day!
Pick a fun print and whip up this easy baby blanket in no time. Moms can never have too many.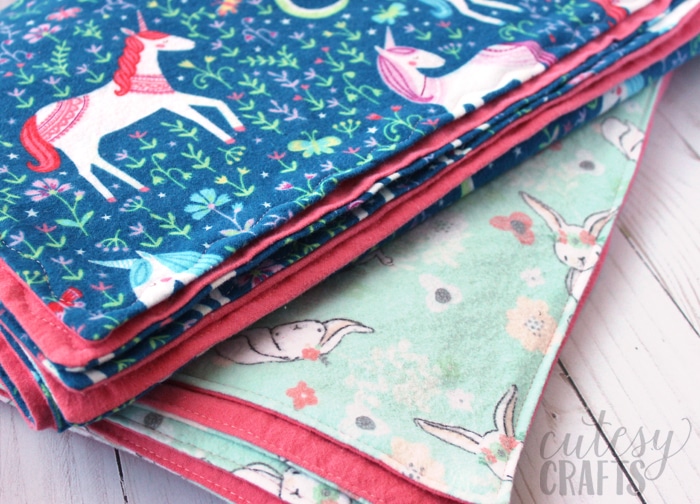 Add a pop of color to any space with this scrapbook paper banner. Yes, you can sew paper!

Here's a fun addition to your Taco Tuesday.
For $1, you can't go wrong with this sturdy tote bag. It's the perfect size for a few books and toys.
If you sew, you're going to have scraps. Don't let that pretty fabric go to waste. Collect it in a basket to save for future projects. Perhaps a quilt?
Get your RV ready for extreme hot or cold temperatures with insulated curtains.
15 Minute Flannel Infinity Scarf
Keep your neck warm this winter with an infinity scarf made of flannel. So quick and easy, you can make one to match every outfit.
Small boxes and trays are super helpful for organizing just about anything. These would be lovely on your desk, bathroom sink, or dresser.
Just one line of sewing makes these hanging kitchen towels the easiest sewing project of them all. Make sure your towels stay put, and add some color to your kitchen.
Mug mat, mug rug, or coaster – something to put your mug or drink on to protect a surface. Now put a hot mug on these scented mats for an added bonus!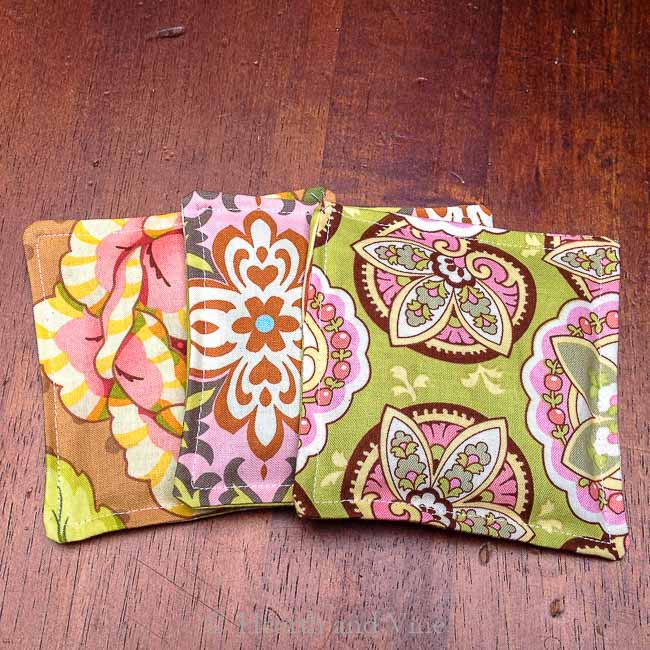 Do you wear shoes in the house? This rug keeps things organized and tidy by the front door.
Never drop the soap again with this easy wash cloth soap holder. (These are great sellers at craft fairs.)
Here's a hot pad with a twist. Imagine the color and pattern possibilities!
Sew a sturdy apron from a couple of placemats for working outdoors in the garden or tending chickens.
What could be better for the kitchen than an apron made out of a tea towel? How convenient!
This easy sewing project is pure genius. I wish I'd thought of it!
Are you always cold? Make yourself (or your littles) a soft and cozy blanket to cuddle under.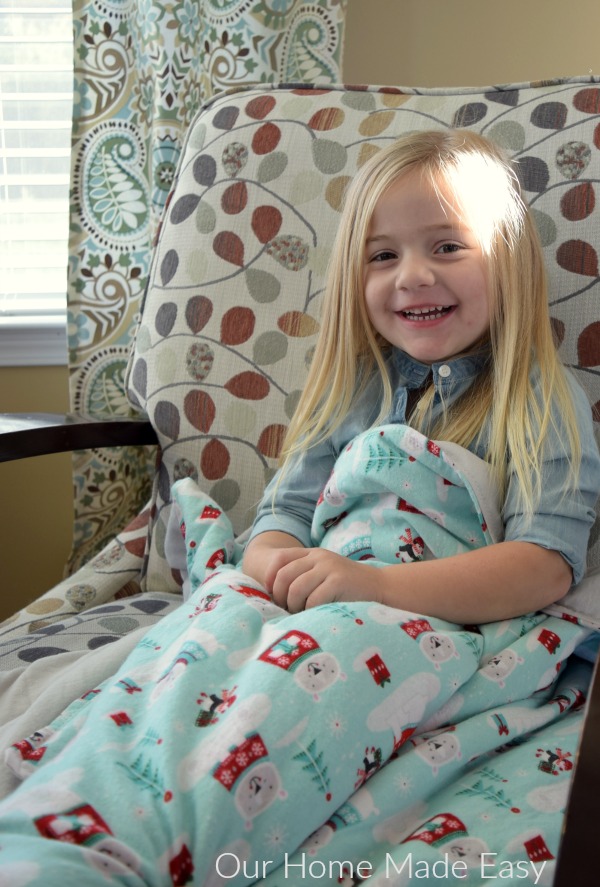 There is something so fun about a hooded towel. Maybe it's that they actually stay on the head? You can easily sew them in any color to match your bathroom décor.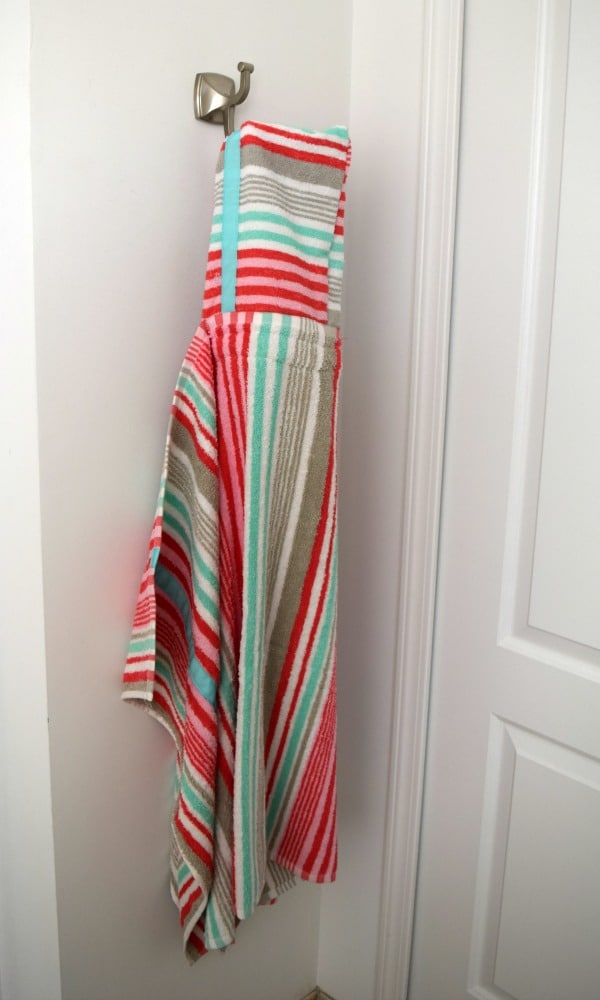 Don't throw away empty feed sacks! Turn them into trendy, and highly useful, tote bags.
Whip up a set of cloth napkins to impress everyone at your next dinner party.
Keep your baby warm and safe with crib sheets made of fleece.
For some reason towels always seem to find themselves on the floor. Add loops so they stay put.
You can make easy sewing projects for yourself, family, friends, and every room in the house. Most take less than 10 minutes to complete and are very inexpensive. Do you have any easy sewing projects to add to the list? I'd love to try them! Please share by dropping a comment below.
More Fun DIY Projects
---
---